EDIT MAIN
The Marceline Alumni Association would like for all Marceline Alumni to keep in touch with their classmates, friends, teachers, and administrators by keeping the Association updated with recent addresses. Change of addresses can be submitted directly by mail to: MHS Alumni Association P.O. Box 241 Marceline, MO 64658. Submittal of address changes can also be sent directly through the email using the button below. When submitting an address change, please include your name (maiden name if applicable), new address, and graduating year. Planning a class reunion? The association can send you the addresses for your class in three ways: email your class file as an Excel database at no charge, print a list and mail it to you (send self-addressed stamp envelope with request), print labels and mail them to you. Please enclose $3.00 with your request to cover postage and label cost. Please use the following Alumni email address for contacting Alumni regarding address changes, etc.
marcelinealumniassociation@marcelineschools.org
Follow us on Facebook at Marceline Alumni Association
Alumni Announcement for Banquet on Saturday, May 9, 2015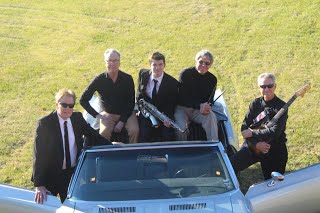 Pat Henry a 50 year Marceline High School alumnus and his band C. ROCK CITY from Columbia, Missouri will be playing classic hits from the 50's, 60's & 70's at Walsworth Community Center, 124 E. Ritchie, Saturday, May 9 starting at 8:30 pm until midnight.
OPEN TO THE PUBLIC - Tickets are $10 per person and may be purchased at the door.
No Minors Allowed