This year's Tiger Mat Classic has been cancelled.


We will not be attending the Glasgow (HS) & South Shelby (MS) basketball tournaments the week of November 30th.

The MS Lewis and Clark Conference basketball tournament has been cancelled

MS wrestling at Chilicothe on 11/30 has been cancelled

Due to the rising numbers in COVID cases, the Linn County Health Department has CANCELLED the flu shot clinic scheduled for Friday, November 20. Please call the Health Department for an appointment 258-7251 to get your children their flu shots. You may also contact your family physician or local pharmacy.

MS basketball and wrestling events for the next two weeks are postponed. This includes MS practices until further notice.

MS wrestling at Maysville tomorrow has been postponed

There will be no MS basketball (boys and girls) practice today.

MS Wrestling at Kirksville on 11/23/20 has been cancelled.


Tonight's football game will be streamed by KMZU live on
www.midvid.com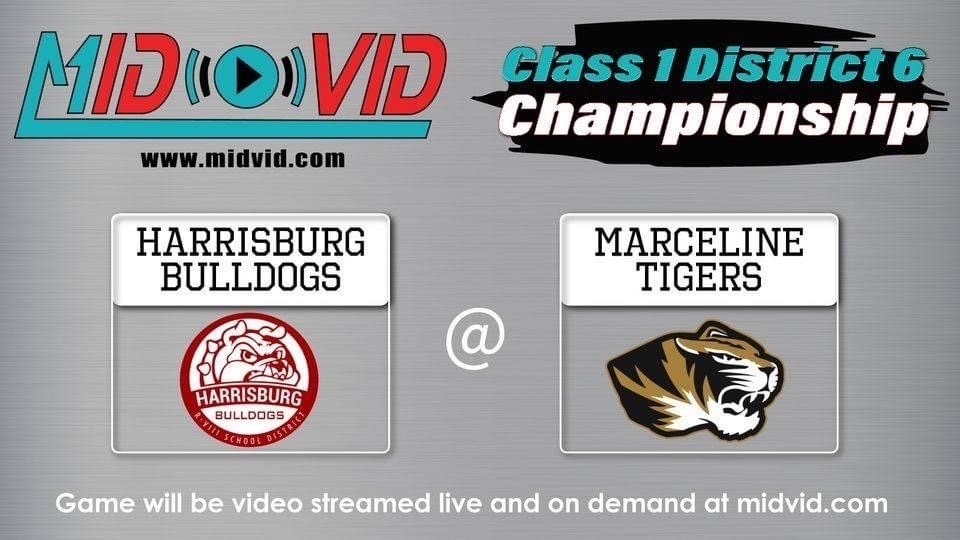 MS/HS student of the week

The MS basketball game vs. Westran on 12/15 will now be played at Westran this Thursday with games starting at 5:30 pm

We were having some technical difficulties, but the live feed for basketball is up and running. This will be how we stream moving forward all basketball & wrestling. To create a free account, follow the instructions below: 1. Go to our school page:
https://www.nfhsnetwork.com/schools/marceline-high-school-marceline-mo
2. Click "FOLLOW" towards the top right of the page. 3. Click "Sign up for Free!" 4. Create your account by entering in your first name, last name, email address, and password. 5. Click "Continue". Then you're all set!

MS basketball plays Cairo at home tonight with B girls beginning at 5pm. Reminder that a ticket is required for admittance. We are trying out a new livestream option tonight for all the MS games. Please go to
www.NFHSnetwork.com
and search for Marceline and the game should be available to view.

Dress those kiddos warm tomorrow morning! We will plan to go outside for recess to get fresh air when possible!

The athletic tickets for tonight's middle school wrestling at Trenton are available for pickup in the office. We apologize for the delay as Trenton mailed them and we just received them.

Message from the Superintendent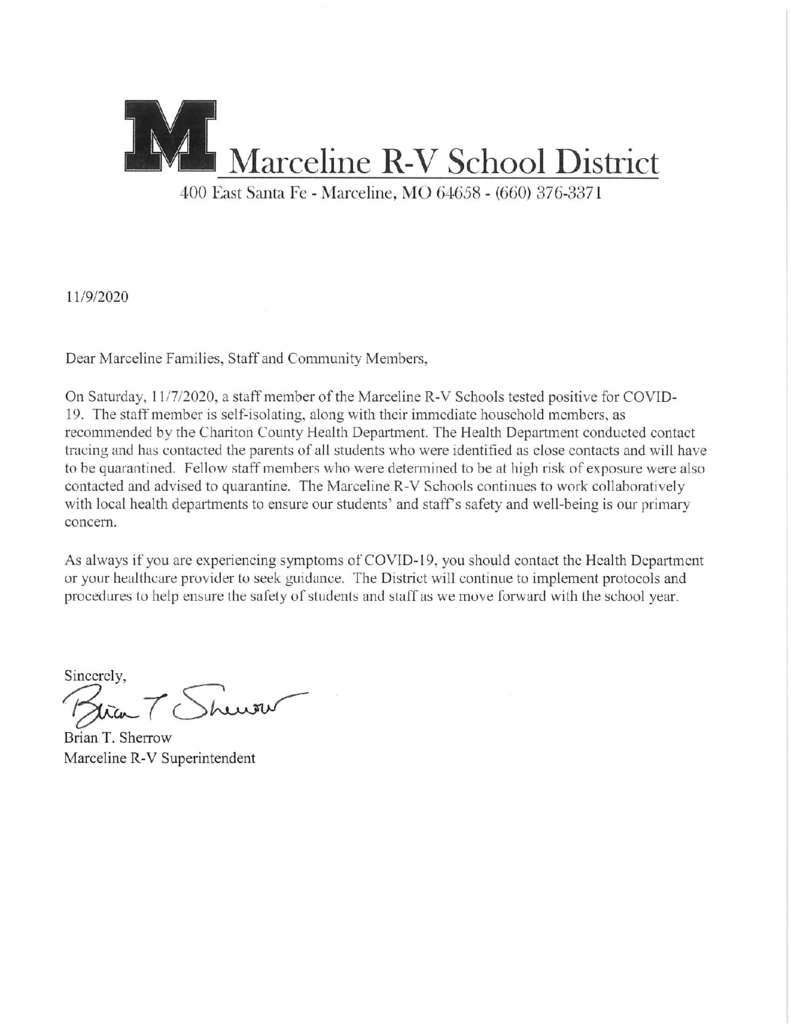 See attached guidelines for MS wrestling at Trenton tomorrow