Fall Sports and Band Picture Day is: Tuesday, August 16, 2022 ONLY ONLINE ORDERS WILL BE ACCEPTED. Please do not bring checks, cash, or order forms to school as they will no longer be accepted. To pre-order click here:
https://bit.ly/3JIQZXu
or visit wagnerportraitgroup.com Code: MARC8597
Job Vacancy Announcement: Early Learning Center Paraprofessional JOB VACANCY DESCRIPTION: ELC Paraprofessional (4/5yr olds) DESCRIPTION: The Marceline R-V School District is currently accepting applications for a full time ELC Paraprofessional for the 2022-2023 school year. Please apply as soon as possible to be considered. This is an hourly position with full benefits. MINIMUM QUALIFICATIONS/SKILLS REQUIRED: Completed 60 credit hours at an institution of higher education OR pass Missouri Paraprofessional Assessment OR Complete Missouri's 20 hour online substitute training program. Qualified candidates must also be able to pass a background check required by the Missouri Department of Elementary and Secondary Education as well as other training/screening required by the Office of Childhood. OTHER INFORMATION: To apply, please contact Austin Bruner at 660-376-6010 or
abruner@marcelineschools.org
for further information.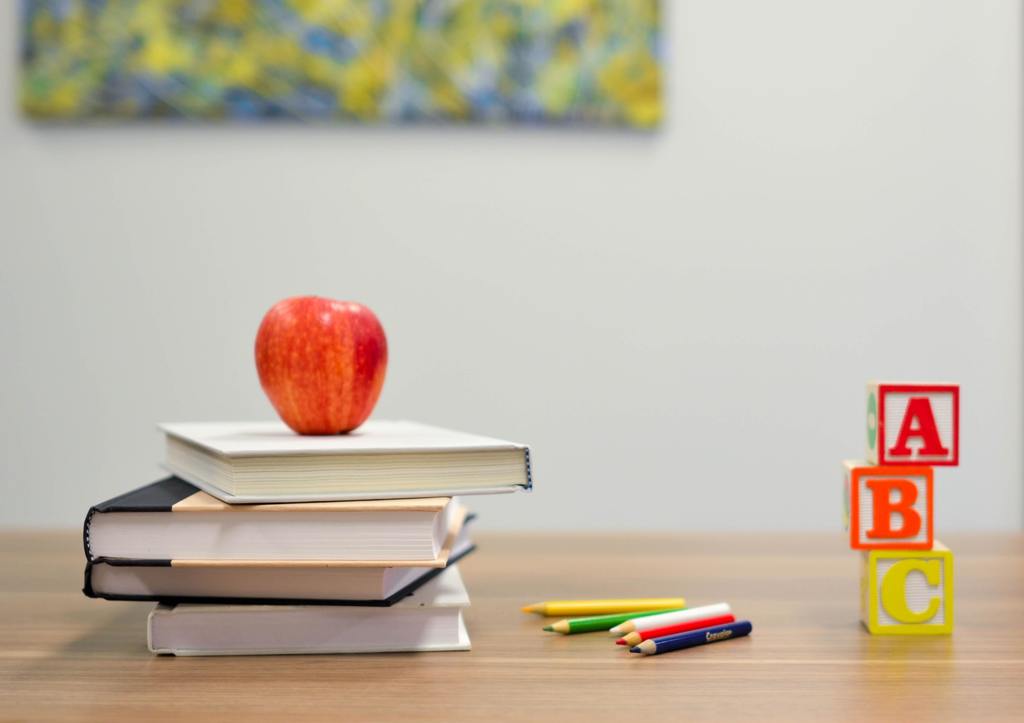 Reminder: 6th grade orientation is Tuesday and Wednesday. Chromebook insurance is $20 for this school year and can be taken care of during orientation.
ELC Open House and Supply List Flyers Attached Below
Ice Cream Social- Friday, August 12, 2022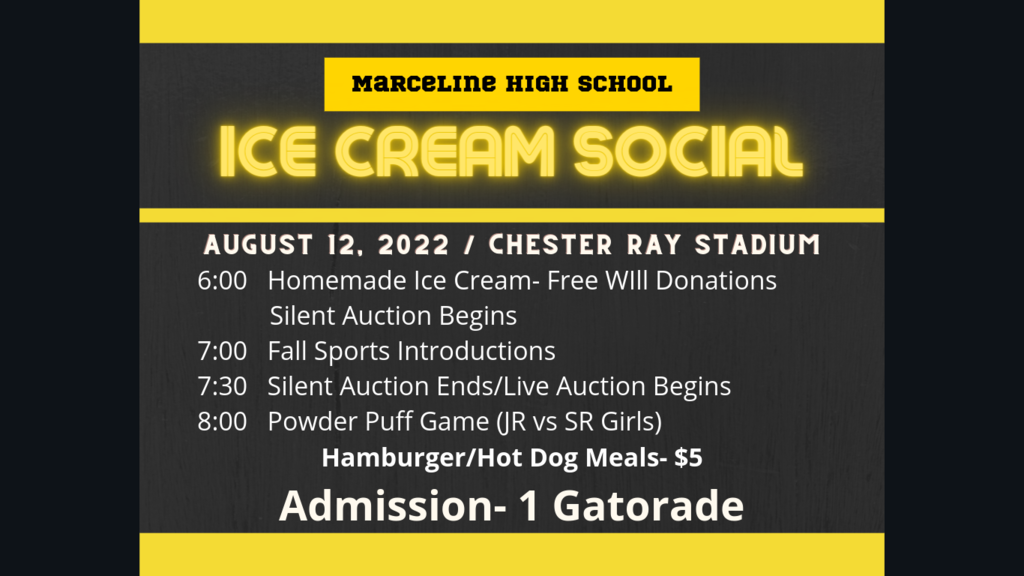 Reminder: Band camp next week Mon.-Fri. 9-11am, 1-3pm, & 5-7pm

Returning 7-12 students may pick up their Chomebooks on Tuesday August 16th from 12:30 - 6PM. Completed form and paid insurance is required to pick up. Form available here -
https://5il.co/wiv2

Marceline 2022 Alumni Banquet Information - please follow this link for the Alumni newsletter outlining all events for this year. -
https://5il.co/1fcr8
HELP WANTED – SUBSTITUTE COOKS The Marceline R-V School District is seeking applicants for substitute cooks. Please see Candi Ervie, District Secretary, at the Central Office Building for an application or call her at 660-376-3371.
The Varsity Black Rage Football 7 on 7 Tournament originally for this weekend has been RESCHEDULED. We will play TOMORROW (Tuesday 7/26) starting at 5:30 in Chillicothe.
Reminder- there will be a meeting for parents of all high school and middle school fall sport athletes tomorrow at 6:00 pm in the Fieldhouse. Girls golf parents will meet Monday at 6:00 in Fieldhouse.
Ice Cream Social- Friday, August 12, 2022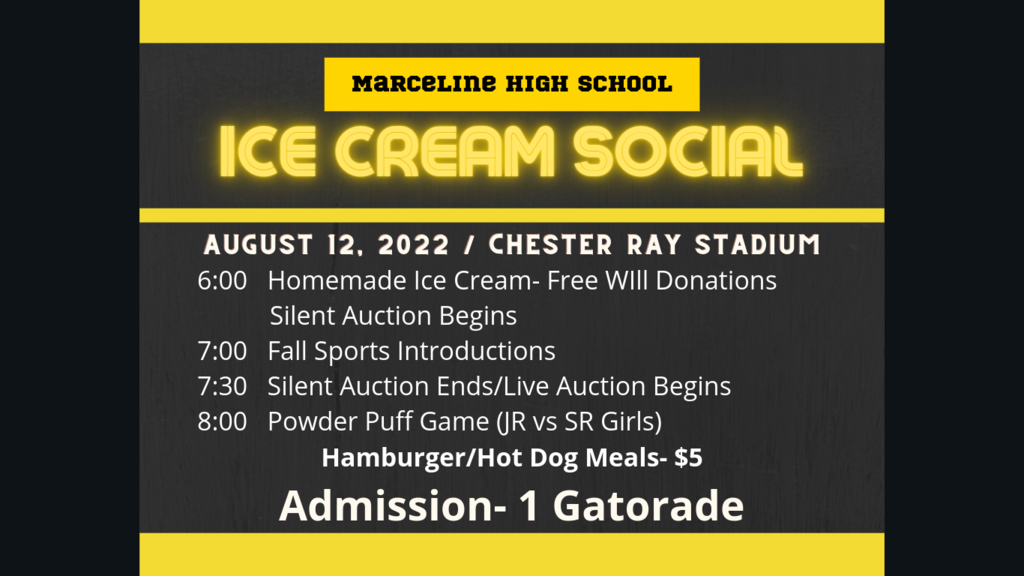 These 6 MHS students spent 3 days at a TRACTION Conference for Teens Taking Action to Prevent Traffic in St. Louis. They capped off the event by bringing home the coveted Golden Buckle Award.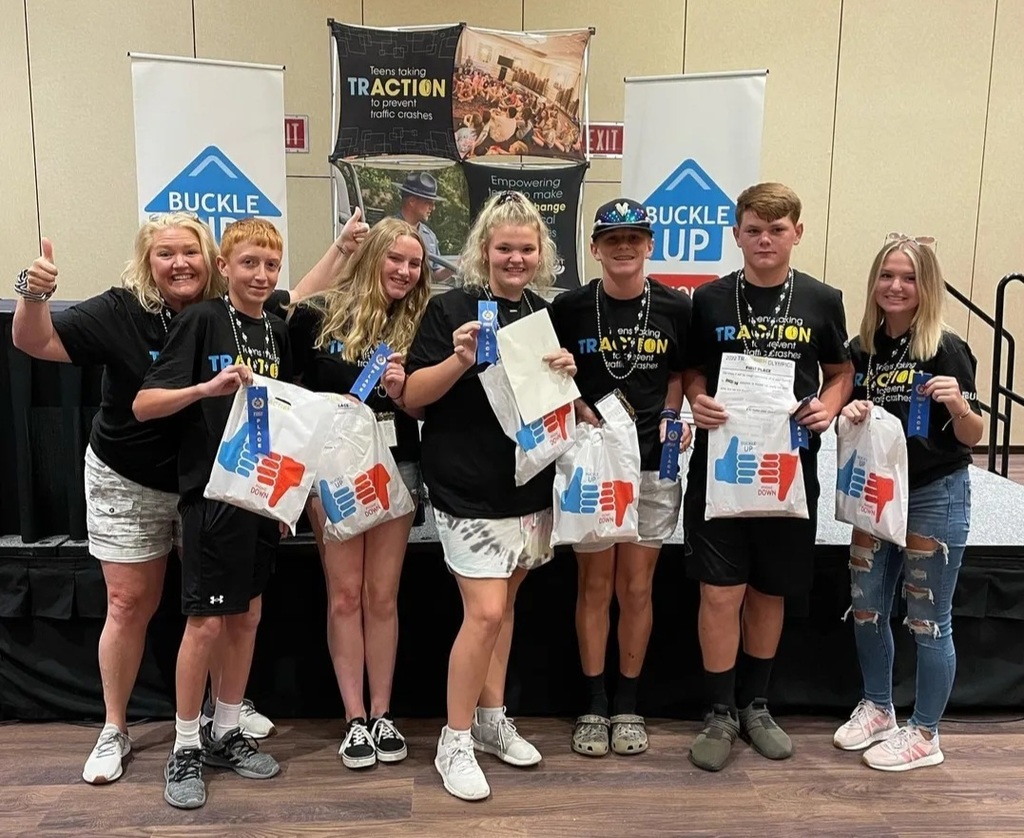 New Student Registration Thursday, July 28th 9:00-12:00 & 1:00 - 3:00 Please call the HS Office at 376-2411 ext. 4402 to schedule an appointment

MARCELINE GIRLS BASKETBALL SUMMER TEAM CAMP WHEN: July 18-21, 25, 27-29 TIME: 9-11:30 AM WHERE: FIELDHOUSE TOPICS: THE READ + REACT SYSTEM OF TEACHING OFFENSE ATTACK + COUNTER SKILL DEVELOPMENT SYSTEM GAME-BASED TRAINING SYSTEM
Our 2021 State Champion Lady Tiger Softball Team was honored today by the Kansas City Royals at their game against the Detroit Tigers. They were invited out for a pre-game batting practice experience, showcased on the Crown Vision, and recognized on the field.

HELP WANTED – FULL TIME CUSTODIAN The Marceline R-V School District is seeking applicants for a full time custodian, 40 hrs/week with benefits. Please see Audie Niemeier, Maintenance Director, or Central Office (660-376- 3371) for an application.
The Marceline R-V School District would to announce the hire of Mrs. Kirsten Ewigman as the new Athletic Director. This will be Mrs. Ewigman's sixteenth year at the Marceline R-V School District. During her sixteen years in the district, she has taught physical education and health. Also, Mrs. Ewigman has been involved in the district's athletic department each of those years and has coached at every level. She is currently the HS Student Council Advisor and MS Girls Basketball Coach. Mrs. Ewigman has a Bachelor's degree in Physical Education from Missouri Western State University. She also has a Master's degree in Educational Administration from William Woods University. Mrs. Ewigman resides in the Marceline School District with her husband Lee and their four kids: Blayke, Reis, Beau, and Pierce.
Back to School Athletics and Activities Information