Our Tigers picked up 2 big wins tonight! JV Football defeated Westran 35-12 Girls golf defeated Salisbury and previously undefeated Cairo by 13 strokes. All 5 Varsity girls shot under 60, with Tess Sheerman getting first with a 44

Reminder: Marceline R-V Schools will dismiss at 12:30 on Wednesday, Sept. 14 for teacher in-service.

Softball was in action today in Centralia. JV split their doubleheader, winning the first game 9-3 and dropping the second 5-7. Middle School took 4th in the Centralia tournament, barely losing the 3rd place match up 7-8 game

Final score Marceline- 8 Harrisburg- 34

Congratulations to the MS/HS students of the week!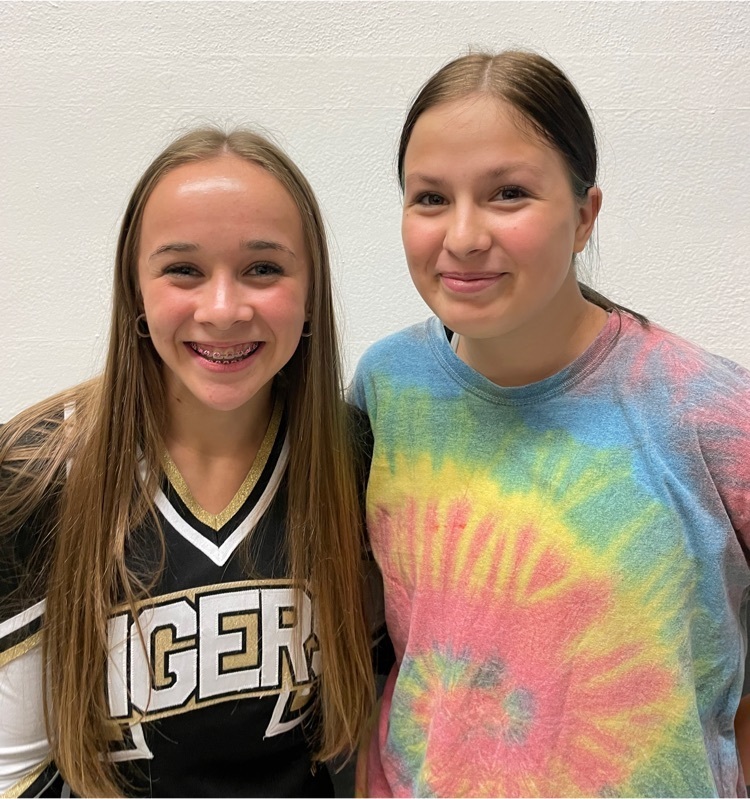 Centralia Middle School Softball Tournament Bracket Saturday, 9/10/22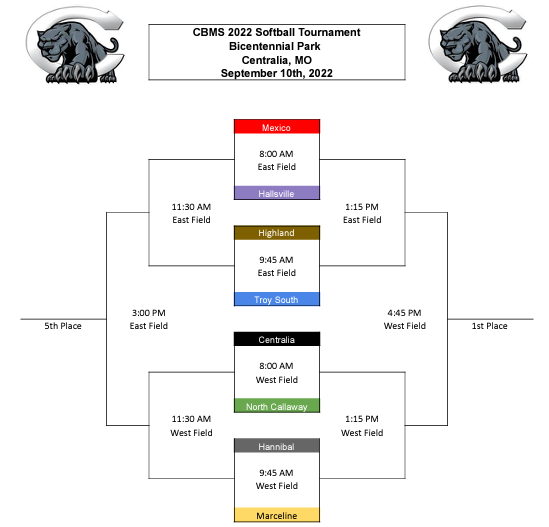 A look ahead for Marceline R-V Athletics- Don't miss Black Rage Football home vs Harrisburg TONIGHT @ 7:00 pm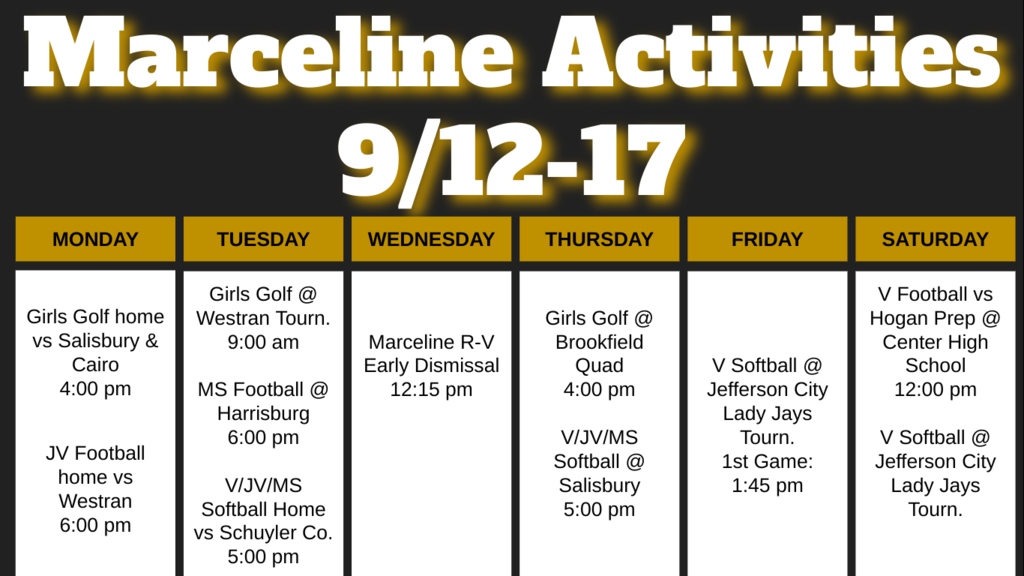 The MHS Lady Tigers softball swept La Plata tonight! Varsity won 11-1 JV won 12-0

Our Varsity girls golf team traveled to Paris today for a scramble. The duo of Tess Sheerman and Riley Rowe shot an 88 which was good for 6th place after several ties ahead of them. As a team, we placed 6th out of 17 schools.

The Marceline yearbook staff is looking for pictures from the community. If you take pictures of any middle school or high school events, including activities, clubs, academic competitions, and sporting events, please share them with the yearbook staff for possible inclusion in the 2023 Marcello yearbook. We are looking for any an all types of images, including candid shots of the students, as well as action shots from events. If you have any questions, please email Lori Rollison at
lrollison@marcelineschools.org
. Thank you!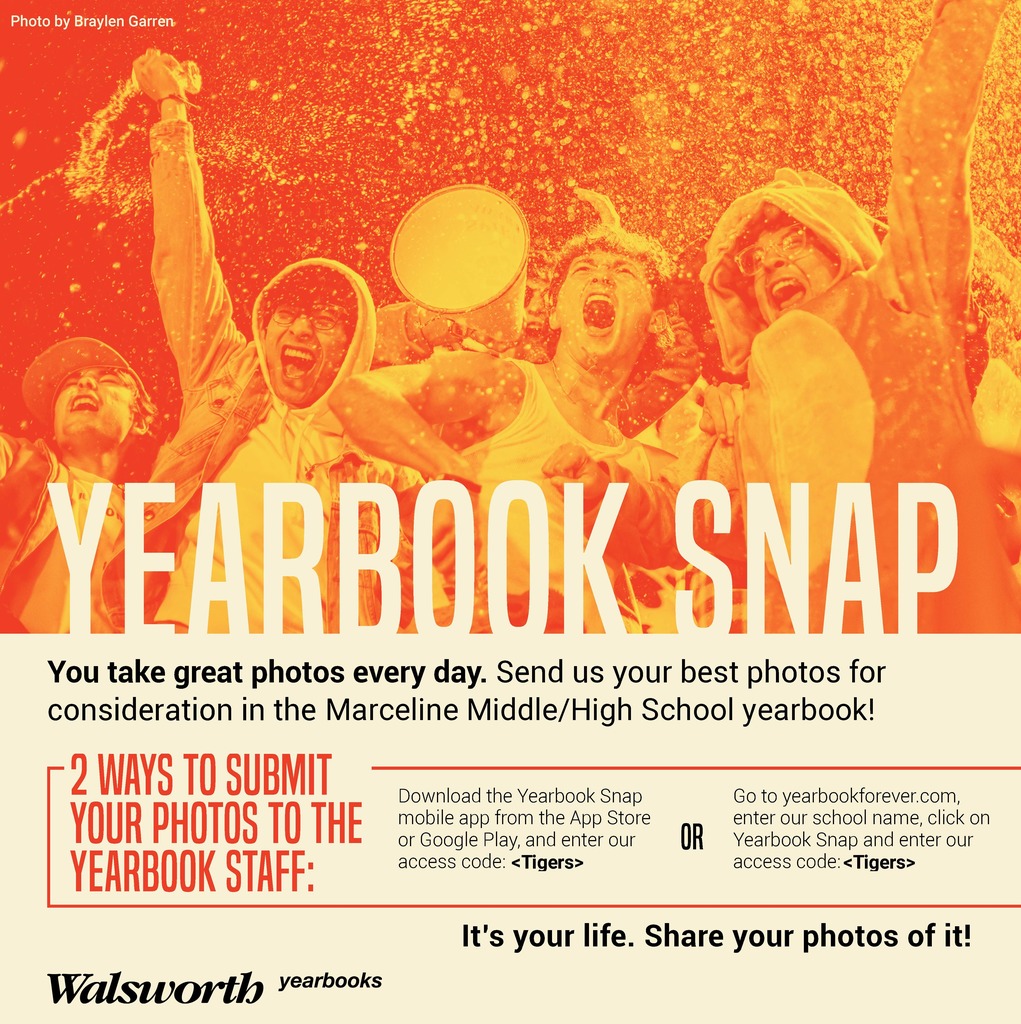 It was a busy night for our Tigers! Varsity softball defeated South Shelby 15-0. JV Softball defeated South Shelby 9-0 JV football lost at South Shelby 8-18 MS football A lost vs South Shelby 30-36, B lost 6-0 in 2 quarters

This week in Tigers Athletics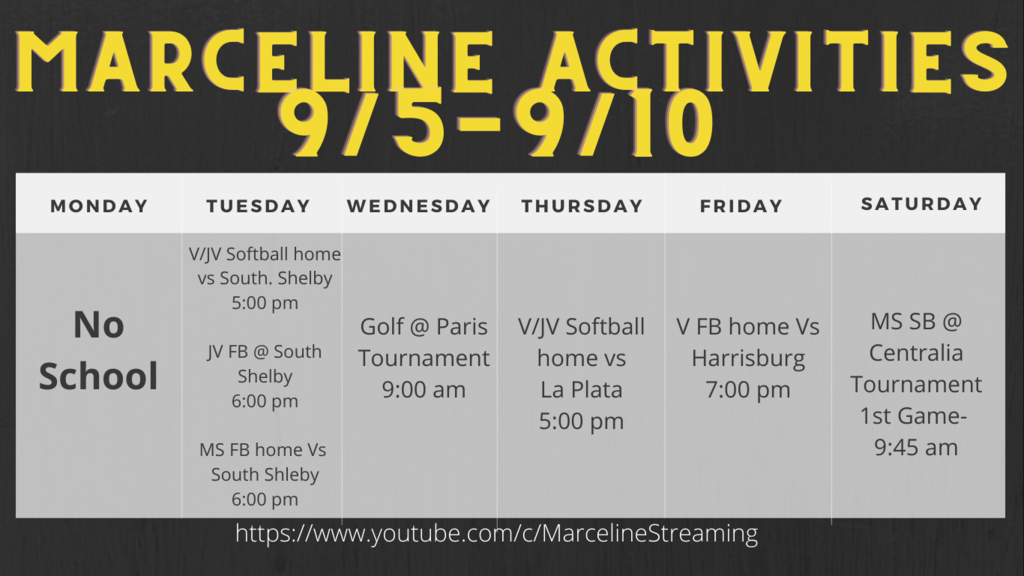 Thursday Night Action for our Lady Tigers- Girls golf won at home against Salisbury, La Plata, and Macon. Tess Sheerman took 1st with a 46. Varsity softball won 13-1 at Highland. JV lost 2-3 vs Highland JV. Football is back in action tomorrow night at home for the Bell Game!

Bonfire TONIGHT @ 7:00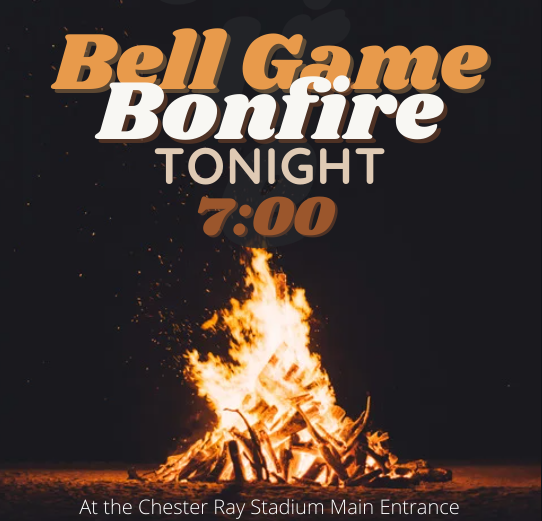 There is a limited supply of extra 2021-2022 yearbooks available for purchase. The cost for the books is $42, and they are available from Mrs. Rollison on a first come, first serve basis.

Another great night for our Tigers! Varsity softball defeated Moberly 4-3 JV Softball defeated Moberly JV 7-4 Golf won their opening tri against Trenton and Brookfield with a team score of 222. Tess Sheerman earned 1st with a 46, Ella Sportsman tied for 2nd with a 55, and Jada Taylor tied for 3rd with a 57.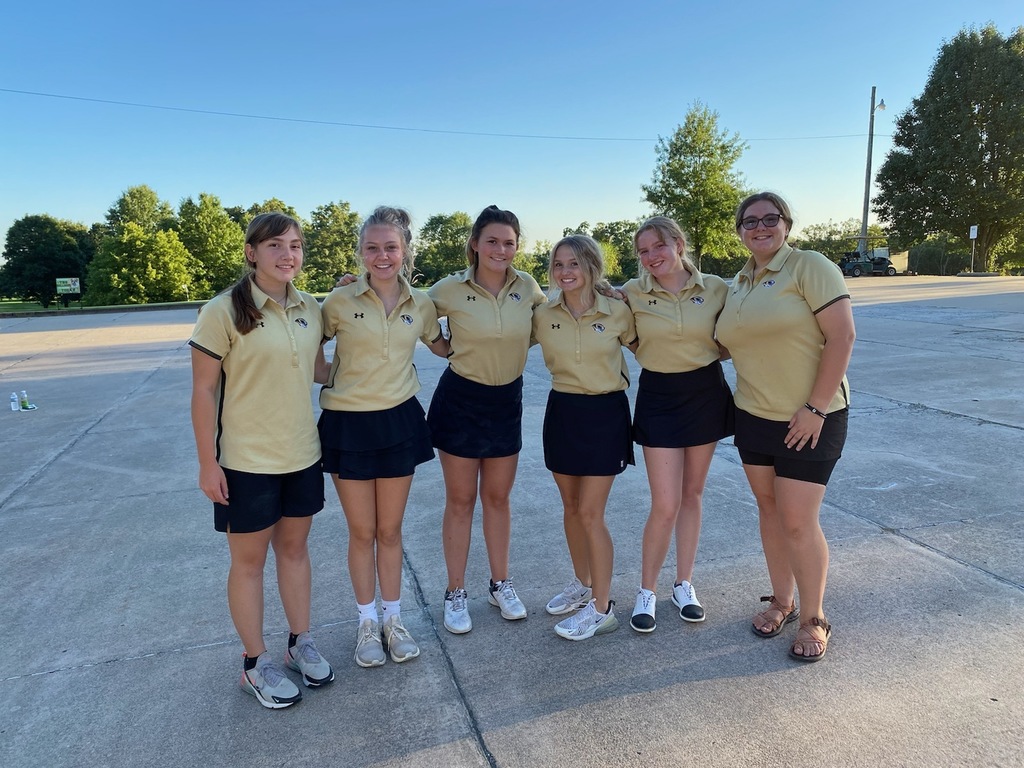 What a great night to be a tiger! Varsity softball defeats Penney Lady Hornets 7-1 JV Softball defeats Penney JV 3-2 JV football defeats Centralia 28-6 Tomorrow Varsity and JV Softball host Moberly while Golf travels to Trenton

Congrats to our JV Lady Tigers Softball team on their 2nd place finish today!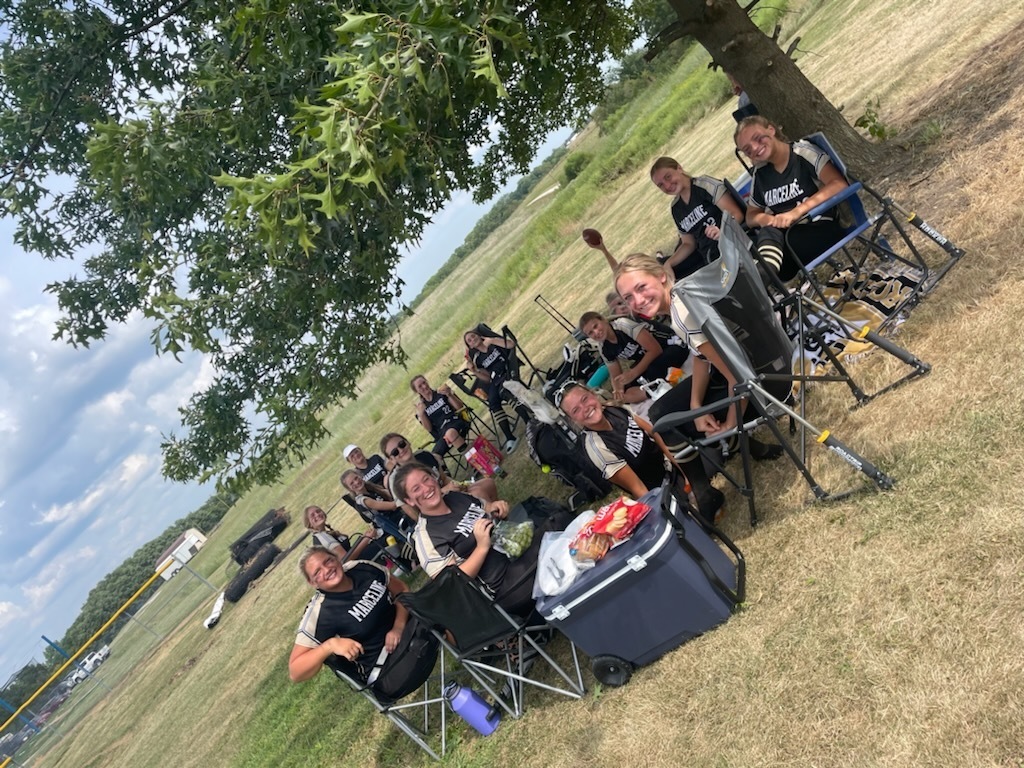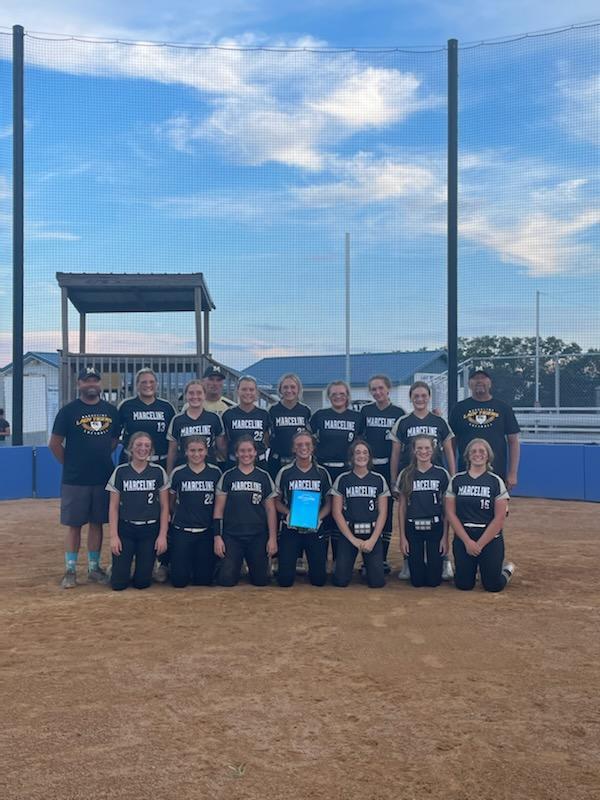 Black Rage Football FINAL Marceline- 13 St. Vincent- 42

End of the 3rd Marceline- 13 St. Vincent- 21